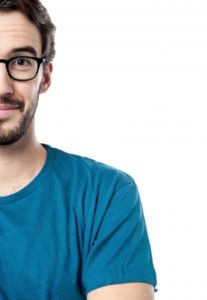 You chose the path of least resistance. When starting college at age 17, I did the same. You followed the protocol. A real no-brainer. It's what your parents or friends wanted for you. But it wasn't YOUR dream. And you didn't even realize it then.
According to Forbes.com, a Mercer survey of 30,000 workers worldwide showed that between 28% and 56% of employees in 17 spots around the globe want to leave their jobs. In the U.S., 32% said they want to find new work in a Right Management survey. Those employees reported they were either somewhat or totally unsatisfied.
Many spend years studying, training, and working in a job that's not fulfilling. They did what their parents prescribed or chose what was available to them at the time. While noble because they value work, they consider work a four letter word. It creates stress, dread, and low self worth.
After years of  feeling exhausted, frustrated, and hopeless a light bulb glows. You realize it's not too late to change your path. While regretting time lost – passion, creativity, and impact on the greater good tempt you. There is hope for for a happier, freer, more purposeful life.
Your unique strengths and talents can only be actualized by you. Don't deprive the rest of us. The world needs you.
Own what makes you tick and what gifts you possess. If the path of least resistance failed you, then open up to the many opportunities available to you, and choose.
Ask yourself these questions:
When you have a few moments between tasks, what do you think about?

If there were no obstacles, what would you do differently? Free your mind to explore the possibilities. Quiet the inner critic. Honor yourself in all your glory. Notice what you're doing when time melts away. That's a key to your mission and purpose.  Indulge your imagination.

How do you want to feel?

What kind of person do you want to be? Make of list of 10 feelings words and 10 adjectives that describe the kind of person you respect and admire. What and who moves you? Notice the moments you embody those feelings, attitudes, and attributes. These are more clues to materializing the life you desire… Focus on that.

Draw a map of your future.

Identify what you want this week, in 3 months, a year, in 5 years, and your lifetime. Write it down. When it's written down, it's real. Identify one step you can take today or this week to inch closer to achieving them. Now you can do something with it. Get started. What is the thing you need to do to begin the trajectory forward? Do you need information? Do you need support, resources, networking, training, funding, or time? Seek clarity.
Get off the metaphorical couch. Get real. Take action. The only real failure, is the failure to act. Just get started. The rest will follow.
Photos courtesy of Freedigitalphotos.net by stockimages & David Castillo Dominici.