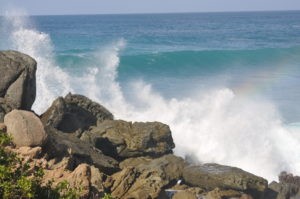 We all strive for success.  It's in our nature to set goals for self improvement and get to work on them.  The difficult part is seeing them through to the end.  Falling off the self-improvement wagon hurts!  It bruises our ego, self esteem, and motivation.  In order to succeed, you must imagine your future-self in a place where all your goals are met.  What does that look like?  What do you notice about yourself?  What do you see in your surroundings? Who is with you?  Where are you? What are you feeling?  Now that you're there and you've taken a look around, notice how you got there.  Backtrack through the steps you took toward your success in the future.  What were the hurdles and milestones?  What or who helped make it happen?  It's a kind of reverse thinking, but it can unbind your mind to allow new creative thoughts and ideas to emerge.  It skips over the fear phase and assumes you've already done what it takes.  Go with it!  Here are a few more pointers using the word "Success" as an acronym for just that, success.
S:  State your intention.  Envision your future self the way you want things to be 6 months or a year from now.  What do you notice?  What is different from your current life and self?  What one change can you make today to move you closer to that goal?
U:  Understand the process.   Educate yourself.  The  more informed you are about the end goal, the more patient, resilient, and empowered you will become.  Talk to people with the expertise and experience you desire.  Learn from them.   Be inspired by them.  Remember, "that knowledge is power, that knowledge is safety, and that knowledge is happiness." – Thomas Jefferson.
C:  Clarity.   Clear values and expectations fuel a sense of purpose and fine-tune your focus.  When goals are personally meaningful, they are more likely to be achieved. Listen to your own preferences, interests, and talents.  Ignore the mind chatter that is others' opinions.  What gives YOU energy?  What special skills or talents do you want to use more?  Embrace them.  Develop them.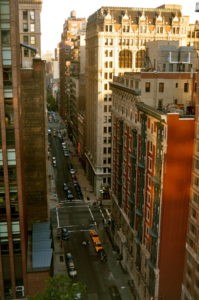 C:  Communicate.    Communication increases accountability.  Talk to friends, family, and colleagues.  Start a blog.  Network with peers who have achieved similar goals.  Schedule check-ins and updates with friends, coworkers, your boss, or a Life Coach to keep you on track.
E:  Establish priorities.  Develop daily, weekly, and monthly to-do lists, or use mind-mapping.  Set a specific short term goal for each time period.  Tailor them to meet your six month and annual goals.  Notice obstacles to achievement.  Minimize those.  Problem solve solutions for energy drainers that inhibit your progress.
S:  Self awareness.  Keep yourself in check.  What is your experience of the process of change? Notice your thoughts, feelings, and energy levels as you progress.   Is your devotion thriving?  Is it waning?  What are your ideas about your experience?  Use that critical information to make adjustments as needed.
S:  Satisfaction.  It's the gratification that accompanies effort, determination, and purpose. These are the common denominators of happiness.  Remember to enjoy the journey and celebrate the small victories.  "Satisfaction lies in the effort, not in the attainment, full effort is full victory."  -Mahatma Gandhi