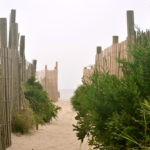 That lingering resentment from things gone wrong is hard to shake. Whether a bad break up or sudden job loss caused the grief, it's best to resolve it and move on. Holding onto stress has negative physical, neurological, and emotional consequences.  In a perfect world, we'd all get exactly what we want when we want it… always!   The hard truth is that unexpected set backs can and do occur along the pathway to happiness.  
Now that you've been snafu'd, how do you pick up the pieces and gracefully carry on? Muster the strength to let go of the negative feelings.  Shift your attention to the possibilities and positive potential.  It's what you need to get back on track.  Here are a few tips for an internal tune-up to get your engine revving again.
Get real:  
Notice your experience of the situation.  How does it affect you?  What are your thoughts?  What are your feelings?  What's happening in your body?  Instead of looking outward for a quick fix, look inward.  Be mindful.  Be centered, self aware, and gain clarity on the situation and your reaction.  Use that information to consider your next steps.  Don't play the victim role.  Take the power back by responding in a way that truly benefits you in the short and long run.  What is the best case scenario?  How can you move closer to that outcome?  Take one small step today.
"It's not what you look at that matters, it's what you see." – Henry David Thoreau
Be a friend to yourself:
Catch your internal monologue in action! The way we think affects the way we feel.  Is your self-talk blaming, judging, or critical? Tap the breaks.  Slow those thoughts down. Try this – Practice saying those negative thoughts aloud at an awkwardly slow pace. Breathe. Notice how they lose intensity when stifled in speed.  Choose one negative statement and change a word or two to shift its meaning to a positive or neutral one. For example, if you're saying, "I can't do it".  Change that statement to, "I CAN do it". Say this positive statement slowly five times.  Breathe.  Notice the sense of relief that emerges.
Welcome wisdom:
Acknowledge and validate your feelings while searching for a nugget of wisdom. This too is a life lesson.  Your feelings are a natural result of the events that occurred and how you thought about them.  Even when events take an unfortunate turn, it is possible to find positivity and self growth in the experience. Through a process of self acceptance, good and bad, a letting-go of difficult feelings can occur. Allow them to be – the more you deny your feelings and "should" yourself, the more energy you give to the self defeating thoughts and feelings.  
"Knowing others is wisdom, knowing yourself is Enlightenment." – Lao Tzu
Stop "shoulding" yourself:
Instead of blaming yourself, ask yourself what you could do better.  For example, your self talk would sound like this,  "It would be better if…", instead of, "I shouldn't have done that!". Eliminate the word "should" from your vocabulary!  It's a closed, judging word that implies guilt or wrong doing.  It may be true that you made a mistake – but what's important is how you address it. "Shoulding" yourself keeps you stuck. Nobody's perfect. This new, "It would be better if…" statement acknowledges the blunder and turns it into a motivating statement for self improvement rather than blame and burden.
Notice and release tension:  
Take a few moments to be still.  Take three deep grounding breaths into the bottom of your belly and exhale completely.  Do a body scan, beginning at the top of your head and working down through your chest and torso, through your arms and legs, and to the tips of your fingers and toes.  Is there tension or discomfort anywhere?  Some people feel a tightening in their shoulders and neck, others feel a knot in their stomach, or a clenching of fists or jaw.  This is where we store anxiety and stress.  Practice simple breathing exercises for 5 minutes each day with special attention to relaxing and releasing those tense places.
Now – back to the terrible ex or the mean boss…  That resentment you're holding onto is not benefiting you.  It may, in fact be damaging you.  It's no secret that stress kills. It causes illness and compromises the immune system.  Do something nice for yourself, let it go. Spend time on fulfilling activities and interests. Practice a few of the above letting-go techniques. Remember that resentment is a choice – instead, choose peace. 
In the words of Buddha… "The mind is everything. What you think you become."