Personality type has its roots in a psychological theory dating back to the 1920's. The Swiss psychiatrist, Carl Jung (1875-1961) known for his work on the psyche, ego, personal unconscious, collective unconscious, archetypes, and dream analysis also developed the enduring theory of personality types based on psychological opposites.  Jung and  Sigmund Freud collaborated from about 1907-1909 addressing Freud's mission of making the unconscious conscious through the practice of psychoanalysis.
Jung's personality theory explains normal differences between healthy people.  He concluded that these differences in behavior stem from inborn tendencies to use our minds in different ways and can be influenced by culture, family, and the environment. Each of us possesses all six characteristics he defined in his personality theory, but we favor one or the other of each opposite.  His personality typology has been so enduring that it has current practical applications in career, leadership, relationships, and learning today.  So what are the six opposites that in combination define eight different personality types according to Jung?  Furthermore, what is their purpose?  Let's start with Introversion vs. Extraversion.
Energy:
Where do we get energy?  According to Jung, one aspect of personality called the "attitudes", are the psychological opposites Introversion and Extraversion.  In Jung's typology, he believed that individuals gain their energy either from internal reflection and subjective experience (introversion) or from the outside world of people and the environment (extraversion).  These opposites interact with the "functions" of personality in gathering information and making decisions.  Together, they create a dynamic individualized way of experiencing and interacting with the world.
Information: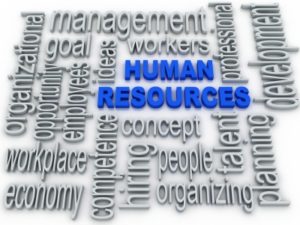 How do we gather information?  The four dichotomous "functions" of personality are Sensing vs. Intuition, and Feeling vs. Thinking.  Sensing types tend to focus their attention on concrete information obtained from using all five senses – touch, taste, sight, sound, and smell.  Intuiting types tend to focus their information gathering on the big picture inferred from the five senses.   They tend to abstract information and use imagination and concepts.
Decisions:
How do we make decisions?  Those who prefer Feeling vs. Thinking tend to be compassionate and value driven. They tend to use their energy and information in ways that promote harmony and practice empathy, considering the feelings of others in decision making.   Those who prefer Thinking tend to be analytical and objective in making decisions.  They take a step back from the situation and evaluate the facts.
"The four functions are somewhat like the four points of the compass; they are just as arbitrary and just as indispensable. Nothing prevents our shifting the cardinal points as many degrees as we like in one direction or the other, or giving them different names…but the one thing I must confess: I would not for anything dispense with this compass on my psychological voyages of discovery."C.G. Jung, Psychological Types
Katharine Briggs and her daughter Isabel Briggs Myers made Jung's personality theory their life's work in developing the most widely studied and used assessment of personality type.  It is called the Myers-Briggs Type Indicator (MBTI).  It is based on Jung's eight patterns of personality type.  Briggs and Myers added another dimension to the theory to determine which of the opposites are dominant and also extraverted into the environment.  It is the Judging vs. Perceiving function.  It expanded the theory to 16 personality types, all of which explain the way we get energy, gather information, make decisions, and interact with the outside world.
Dealing with the outside world:
People who prefer Judging tend to be structured, organized and plan ahead.  People who prefer Perceiving are more spontaneous, open ended, and comfortable with last minute changes. These combined with the other "functions" and "attitudes" determine which of the psychological processes is dominant, auxiliary, tertiary, and inferior – or are varying levels of consciousness and unconsciousness, and which is extraverted.  Together, they form the gestalt of the multi-faceted 16 types of personality.
ENTJ is an example of a personality type based on Jung's theory and the MBTI assessment.  It means the "attitude" is Extraverted, the "functions" are "Intuiting" and "Thinking", and the way one deals with the outside world is "Judging". Jung emphasized that one type is not better or worse than another type.  It is different.  Understanding those differences benefits the user in many ways.
In plain terms, according to Isabel Briggs Myers, Introduction to Type, Sixth Edition, an ENTJ tends to be "frank, decisive, assume leadership readily.  Quickly see illogical and inefficient procedures and policies, develop and implement comprehensive systems to solve organizational problems.  Enjoy long-term planning and goal setting.  Usually well informed, well read, enjoy expanding their knowledge and passing it on to others. Forceful in presenting their ideas."  
Knowing your type gives you the information you need to understand the way you interact with others and thus, the way others interact, too.  It sheds light on the best ways to listen, gather, share information, and accomplish your goals.  When enlightened with the knowledge of "what makes you tick", you also gain insights into what makes others tick.  This is invaluable information across the roles you play at work, home, and in personal development.
Jung's legacy continues on in corporate environments, marriage therapy, and life coaching – among those seeking to better understand and leverage their personality type. As a Certified MBTI Practitioner, I've witnessed the profound personal growth and positive change created through increased self awareness and acceptance discovered through this process.
"1st Image courtesy of Ambro / FreeDigitalPhotos.net".
"2nd Image courtesy of  David Castillo Dominici / FreeDigitalPhotos.net".
"3rd Image courtesy of stockimages/ FreeDigitalPhotos.net".