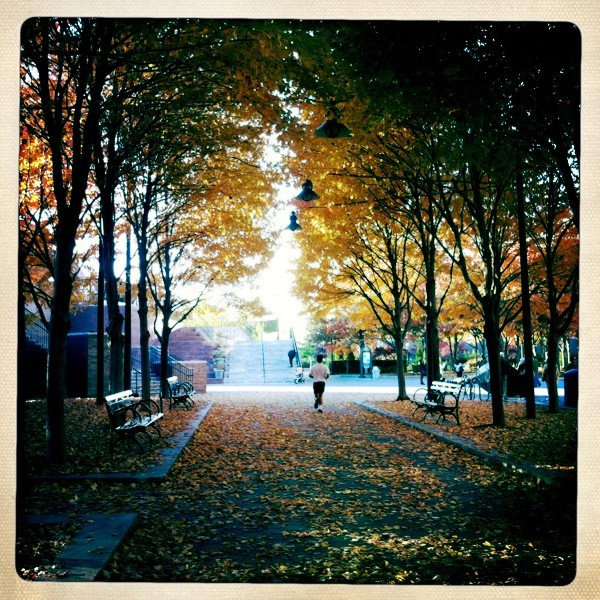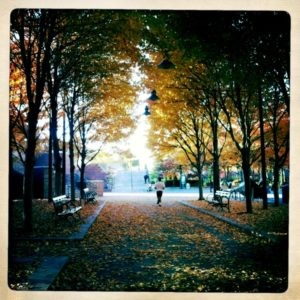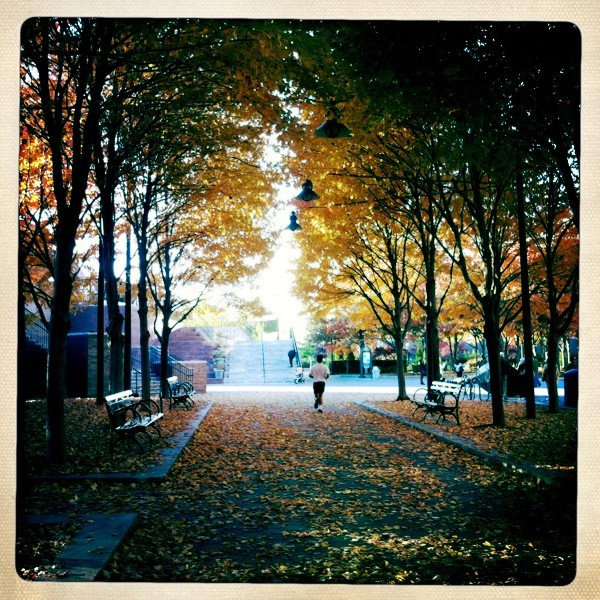 Goal-Setting for the Fall Season.
Fall is the season of change and transition, the air is getting crisper, the leaves are changing colors, and the nights are getting longer. Just like the seasons, we are not meant to be static.  We are at our best when we are open to new experiences, flexible to life's curves, and willing to get out of our comfort zones. Reflection and goal setting is a great way to use the shifting of seasons to help organize and motivate ourselves.
Using goals to manage your life gives you plenty of opportunity to see where things can improve. Instead of saving all your resolutions for the last minute- use fall to look back at your year so far!  Looking at the past gives you perspective on the future, and helps keep you energized and motivated. Make this a "YOU" season.  Use it to inspire yourself to be your best.
First, make a list of everything you achieved and felt proud of this year.  Doing this will give you a good idea of what is most important to you and what you would like to focus your efforts on most. Don't leave anything out.  Appreciate every accomplishment no matter how small, and every lesson learned.
Next, make a list of the things you would like to change or improve for the rest of the year. If you are having a hard time thinking of something, try evaluating your list of accomplishments. What worked? What didn't? Try to focus on the areas of your life that matter the most to you.  Break it down into categories, like these:
Social: Do you wish you could spend more time with your family and friends?  Make a commitment to turn off your work phone when you are with them, or allow one day a week to do something fun with them.
Self-care: Do you feel that you aren't taking enough time for yourself? Allow yourself to get pampered. After all, your skin is changing with the colder weather and needs some extra TLC.  Take a bubble bath, get a massage, drink plenty of water, and be sure to get adequate rest.
Physical: Are you getting enough exercise and eating right? Fall weather is perfect for jogs, bike rides, or strolls in the neighborhood.   The fall harvest is coming.  There's an abundance of fresh fruits and veggies to enjoy.
Financial: The holidays are coming soon.  Do you feel like you haven't been as penny-wise as you would have liked?  Take an honest look at your income and expenses.  Make a budget list and consider a plan for better saving for the future.
Spiritual:  Are you nurturing your inner self?  Take time to connect with your core self, your higher power, or your religious community.  Set aside quiet time for meditation, reflection, and thanks.
Emotional:  Do you have an outlet for the frustrations and challenges that life presents?  Find ways to express your feelings that keep life's ups and downs in check. Use art, music, exercise, or talking with a friend or Counselor to manage the stress in your life better.
Finally, set your goals for the next year. As busy as the end of the year tends to be, it's important to create a list ahead of time to make sure your resolutions are well thought out and what you realistically want them to be. Don't be afraid of making big goals either, shoot for the moon- just make sure that you can get there. Everyone would love to lose weight and make more money- but in order to do those things you have to have a pragmatic achievable plan. Find people who have similar interests and aspirations or a Life Coach to help you accomplish your vision. When the clock strikes midnight on December 31st and the new year finally arrives, you will be ahead of the game.
As you make your way through the changing fall season, begin your process of renewal and pave the way for the year-of-your-dreams to start.
*Written by Michelle Avidon, a Clinical Psychology Graduate Student with a BA in Psychology. She mentored troubled youth at The Door in New York City and now works in Inpatient Mental Health in New Canaan, CT. *Edited by Heather Edwards, LMHC, NCC, BCC