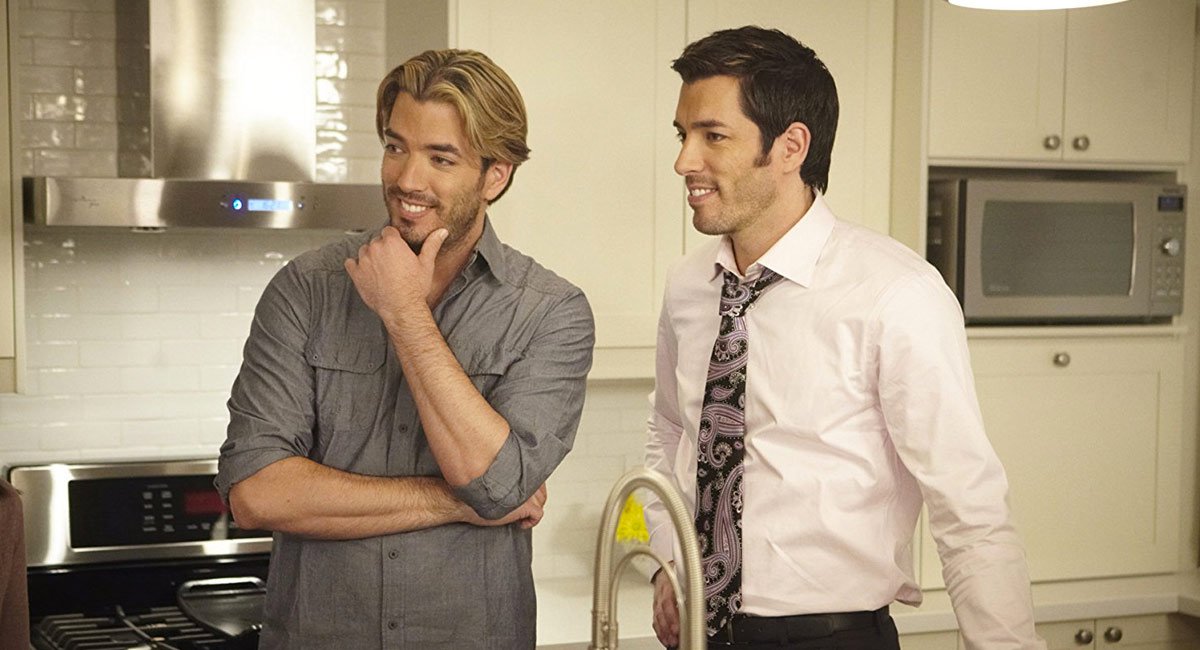 A psychotherapist explains why 'House Hunters' and 'Property Brothers' can help adults build better relationships.
we get creative about using popular tv to bond. Ryan Britt from Fatherly.com interviewed me about my Psychology Today article on HGTV.
There's a corny line at the end of the classic 1986 comedy The Money Pit that might just sum up why watching HGTV shows together is therapeutic for 21st-century couples. After nearly having their relationship torn apart by a crumbling, slapstick inducing fixer-upper house, Tom Hanks and Shelley Long look to an experienced foreman for wisdom. He provides it. "The foundation was good," he says. "And if that's okay, everything else can be fixed!" It's a heavy metaphor and it lands with a wooden thud. But it's solid too. It makes sense. He's right.
Buying houses, renovating houses, and redecorating houses are all compelling activities and also, perhaps, more importantly, compelling metaphors for stages within a relationship or marriage. This is why HGTV, rakes in huge audiences shows likeHouse Hunters and Property Brothers have managed to make heroes of real estate agents and carpenters. It's all about understanding and creating value. Each of these shows is, in a sense, about seeing something for what it is in order to consider what it might be. The HGTV model owes a lot, in short, to cognitive behavioral therapy.
This point is not lost on psychotherapist Heather Edwards, who not only watches HGTV but has spent a fair amount of time thinking about it. She has concluded that it can be a great communication tool for couples (if used correctly). Here's what she says about watching HGTV with intent.
If You Want Discount Couples Therapy, Watch Property Brothers
"What we do in therapy is the same thing," Edwards explains. "People come in with a problem, we need to diagnose specifically what's going on, we need to develop a plan, and that plan involves certain steps they're going to take and certain interventions as a therapist I'll use to help them."
Again, buying a house and managing a marriage isn't exactly the same thing, but for many husbands, it can certainly feel like that. The Scott brothers might not specifically help you find your dream house, but watching others go through the process can be, literally, therapeutic.
If You Want to Avoid Fights, Watch House Hunters Instead of CSI
Because most scripted dramas — and sitcoms — are primarily about conflict, binging those kinds of shows with your partner means you're experiencing more conflict together. On the other hand, because HGTV shows are primarily about solving actual, relatable problems, it could be better for your relationship.
"If you're dreaming together, watching shows like House Hunters can be a bonding experience. Scripted shows we know are made-up and formulaic, but if the couple can enjoy HGTV together it can be a bonding experience in a way that scripted shows aren't." Edwards feels that though there are alsoformulaic elements in reality TV like the series on HGTV, that there's still a sense of partnership at the core of the viewing experience.
"In any couple's relationship, whether or talking about buying a home or redecorating a room, you have to have a common vision and common values. And that's the success equation for any relationship. So if you have that shared vision for your future for what you want, then whatever challenge you take on, can be successful. You may be arriving at that vision from different places, from different life experiences, but if you share the same goal, you can get thru it."
With this in mind, she thinks the reliability of the people featured on shows like House Hunters is important because without that relatability the shows might not work.
"They're real people, imperfect people, they're not playing a role," Edwards emphasizes. "You get to know them a little bit. With House Hunters you get to know the couples and find out why they want to move. So it tells a little bit of a story, and people love people that they can relate to."
If Your Marriage is Rocky, Don't Watch Fixer Upper or Flip Flop
Though Edwards thinks that all HGTV shows could offer a bonding experience for couples because they are all about achieving shared goals, she cautions about getting confused by the way complicated processes are condensed on shows in order to showcase a major transformation. Fixer Upper shows houses getting totally redone because who doesn't love a good before and after story? Similarly, Flip Flop might give couples the wrong idea about how fast they could hope to see a return from flipping a property in a real estate market.
"These shows are certainly simplifying the process of renovating a home or flipping a home, because 30, or 60, 90 days or more, happens in 30 or 60 minutes!" Edwards says. "That can create unrealistic expectations, which in any couple can cause conflict and disappointment. So, when people watch those shows, they need to enjoy it for what it is. But they need to keep some reality orientation. They're only showing you the highlights!
Bravo's Million Dollar Listing is a Totally Different Ballgame
"This show could create a lot of pressure and stress for men. For women it's a fantasy escape," Edwards explains. This makes sense, most of the shows on HGTV are nothing like the Lifestyle of the Rich and Famous-esque pads on Million Dollar Listings. In other words, there's a difference between a home renovation, house-buying show, and house-pornography. HGTV, isn't, for the most part, MTV's Cribs.
Still, in the same way, Million Dollar Listing could be triggering for men, the same might be true of House Hunters International, if only because the couples who are looking for homes abroad, tend to have a little more money. Still, Edwards thinks overall HGTV connects with couples because of the economics.
"When you're watching HGTV, the families are petty middle income. They're not looking at celebrity style homes. I think for women, they might get ideas of how to affordably spruce up their homes. It's inspiring."