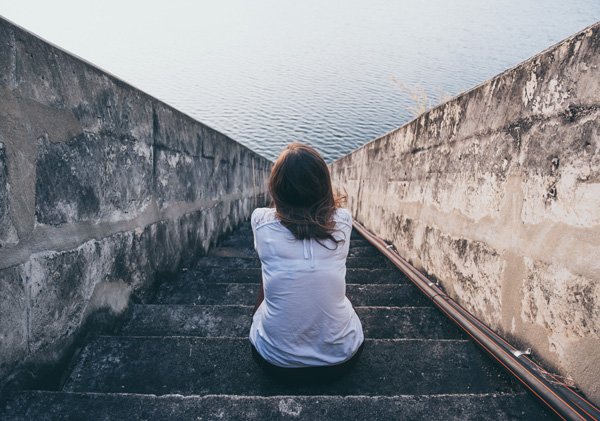 Kate Spade, Anthony Bourdain, Robin Williams, Chris Cornell, Alexander McQueen – and many more people – have successfully completed suicide. It's tragic. It's irreversible.
Suicide is the ultimate expression of depression. It is the final desperate act to end emotional turmoil.
In the moment, it may seem like the best solution to an unsolvable problem. But circumstances change, moods change, and depression can lift when given time, support, and/or treatment. It saddens me that anyone would lose hope of that.
In my conversations with friends, family, and clients there is a common thread of disbelief that such influential people would resort to suicide. "How could they be so depressed when they seemed to have it all?".
That's the insidious nature of depression. It doesn't discriminate. It doesn't care how much money, power, or popularity you have. It crosses all demographic lines including gender, race, and socioeconomic status.
It can be triggered by an unwanted change in your life, or it can be a constant underlying current or hopelessness that is biological/hereditary. Either way, there is help.
When you talk about your shame, hopelessness, and depression you bring it to light. It can't live in the light, but YOU can.
Find a safe place to share your truest feelings. Invite an openness to the realities of your experience. It can lighten the load and create space for you to move through it, instead of staying stuck in it.
Secrets make you sick. Don't hide your emotional struggles. Reach out. Trust that everything is impermanent. Even the largest mountain gradually erodes, changing shape over time. Your life can do the same.
If you are feeling a weight on your chest, an unwillingness to get out of bed, a change in your eating or sleeping patterns, refusal to socialize, thoughts of hopelessness and a sense of giving up – tell someone. Ask for help. Don't be ashamed.
Depression is an illness. If you had diabetes, heart disease, or cancer would you ignore it? Then, why would you ignore depression?
Practice self love and compassion. You deserve it. You need it. It's okay to feel miserable. You don't have to stay that way. You can heal, reclaim yourself, and move forward with ease in this life.
Here are a few resources for suicidal depression help:
NYC Well: https://nycwell.cityofnewyork.us/en/ 1-888-NYC-WELL
National Suicide Prevention Lifeline: https://suicidepreventionlifeline.org/ 1-800-273-8255
Emergency Services: Dial 911 or go to your nearest emergency room
If you're not suicidal but want help with depression, call a local Psychotherapist or Psychiatrist and schedule an appointment to begin therapy. Google searches or directories like Psychology Today are excellent resources for finding a therapist.
"Just as the caterpillar thought the world was over, it became a butterfly." – Ann Vanino, Chrysalis: Personal Transformation From the Inside Out.