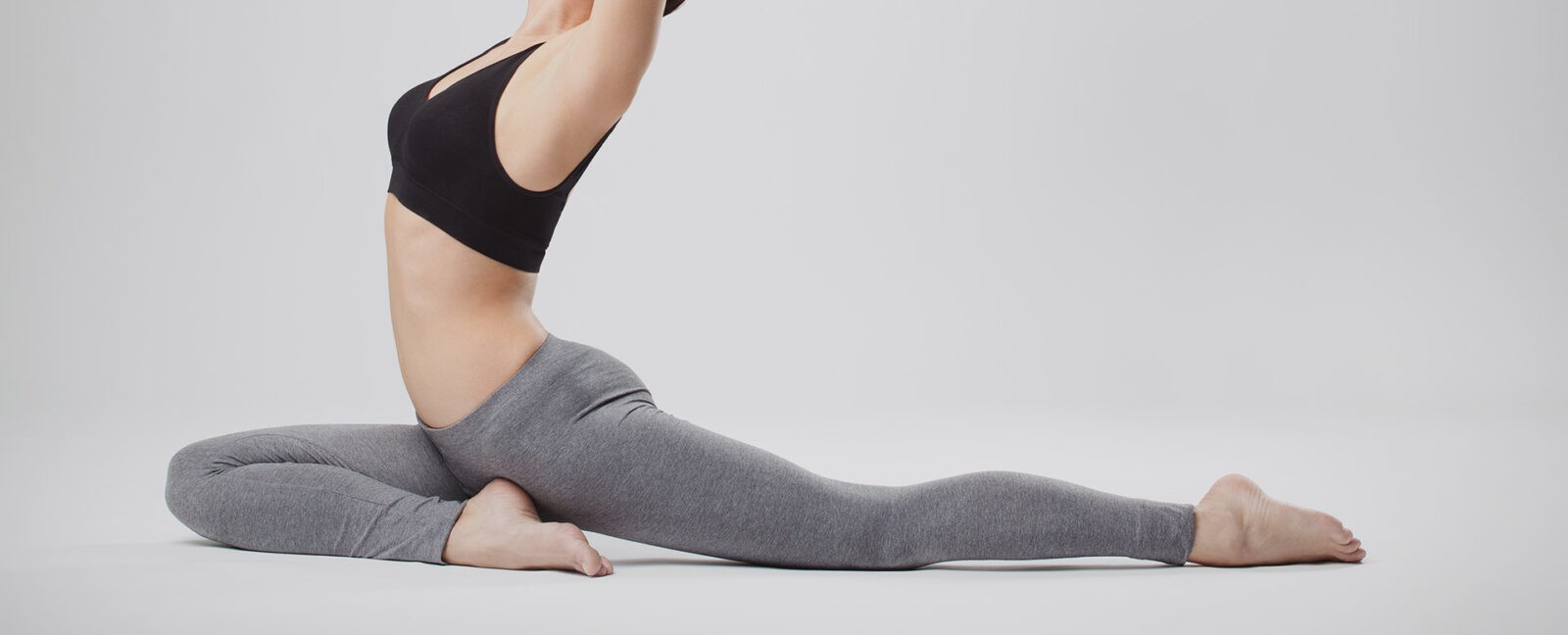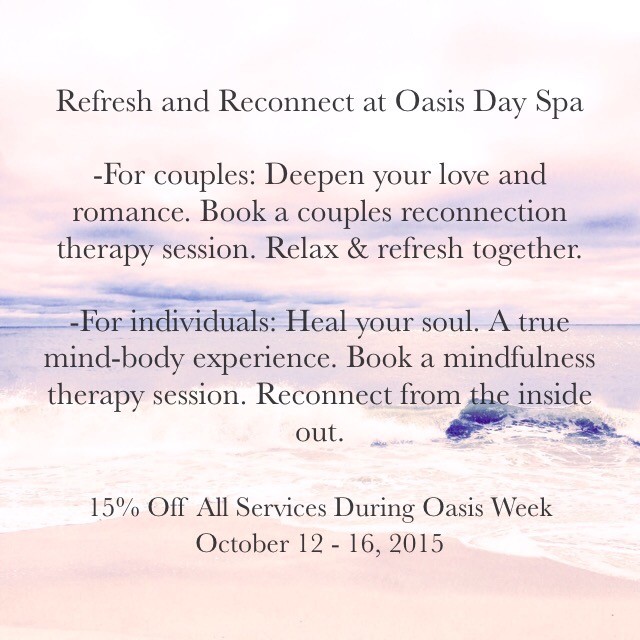 Do you need a rejuvenation session?
Come see me for a couples reconnection session or individual mindfulness session in Oasis Day Spa, One Park Avenue, New York, NY 10016 during Oasis Week!
New Clients Save 15% Off ALL Services.
Check out Oasis services like, Massages, and Body Scrubs & Wraps.
Book a spa service or a Psychotherapy service and receive 15% off for Oasis Week!
October 12 – 16, 2015; Monday Through Friday
Call Oasis to book your Spa & Therapy session 212-254-7722
Questions? Call Heather Edwards at 347-515-3966
In the Couples Reconnection Session, validate and leverage your strengths as a couple. Rekindle the aspects of your relationship that drew you together and keep your bond strong. Together, shift your attention to the love, desire, and soulful foundation of your connection.
In the Individual Reconnection Session, practice mindfulness through a personal exploration of your mind-body experience. Validate and leverage your strengths as an individual, clarify your purpose, and soothe your inner emotional responses to the many challenges of life.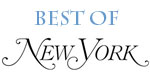 Heather Edwards, LMHC, NCC, BCC, Psychotherapy and Coaching is located in our Manhattan location, named "Best of New York" by New York Magazine. We're located on exclusive Park Avenue in the heart of New York City – it is a perfect getaway without having to leave the city and an ideal destination to entertain business clients, host a bridal shower, or celebrate any special moment.
Hours of Operation
Monday-Saturday, 9AM-9PM
Sunday, 9AM-8PM
Address & Directions
1 Park Avenue New York, NY 10016
Phone: 212-254-7722 Fax: 212-686-4355
Subway: 6 train, 33rd St. stop Bus: M1, M2, and M3