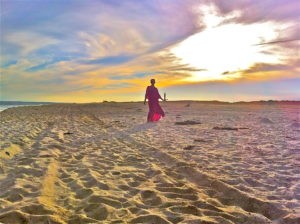 Stretch your body. Nourish your soul. Free your spirit.
Relax in the quiet seaside retreat of Kismet, Fire Island:
Join a small group of amazing women eager to find their center, build their energy, develop their passion, and empower their spirit.
Realign your body and mind:
Experience Beach Yoga, Coaching for Visualizing Your Ideal Self, De-cluttering Your Mind, Building Energy Sources, Improving Your Mind-Body-Emotion Connection, Embracing Empowering Beliefs, Sunset Yoga, Yoga Dance, Chakra Meditation and Relaxation Exercises. Leave the island feeling invigorated and ready to live an inspired, confident, and passionate life!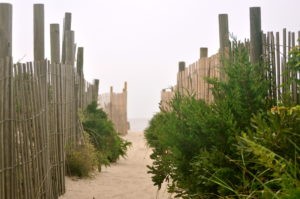 Our program features:
Fresh whole foods and juices.  Breakfast x2, Lunch x2, Dinner x2, and healthy snacks. Mealtimes are relaxed.  Enjoy healthy, balanced nutrition and the company of creative, inspired Retreat participants and instructors.
Fall asleep to the sound of waves crashing outside your window.  The two night stay is in a beautiful home 1.5 blocks from the beach.  The house features outdoor decks, bicycles, a grill, umbrellas and beach chairs.  Just bring your clothes, swim suit, and a yoga mat.
Kismet is an easy commute from Manhattan.
Take the LIRR from Penn Station to Bay Shore.  Walk or take a cab to the Kismet Ferry. If you're driving, take the Long Island Expressway to Exit 53.  Follow the signs to Bay Shore.  Park your car in the LIRR lot for free and walk or cab it to the ferry.  It's a lovely way to start the get away!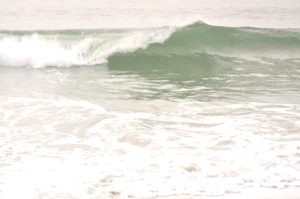 Call or email now to reserve your spot!
We are limited to 10 people.  This will fill up fast!  It is one weekend only from May 30, 2014 to June 1, 2014.  Click here to register now!
About Us:
Pamela Tinkham, LCSW, RYT is a Psychotherapist, Certified Yoga Instructor, and Reiki Master.  She has a Private Practice in Stamford, CT.  See more about Pam here: MindBodyFitnessLLC.com Heather Edwards, LMHC, BCC is a Psychotherapist, Board Certified Coach, and frequent contributor to Psychology Today.  She has a Private Practice in Manhattan, NY.  You are on her website right now!  Thanks for visiting!  🙂